Merisi 500C
---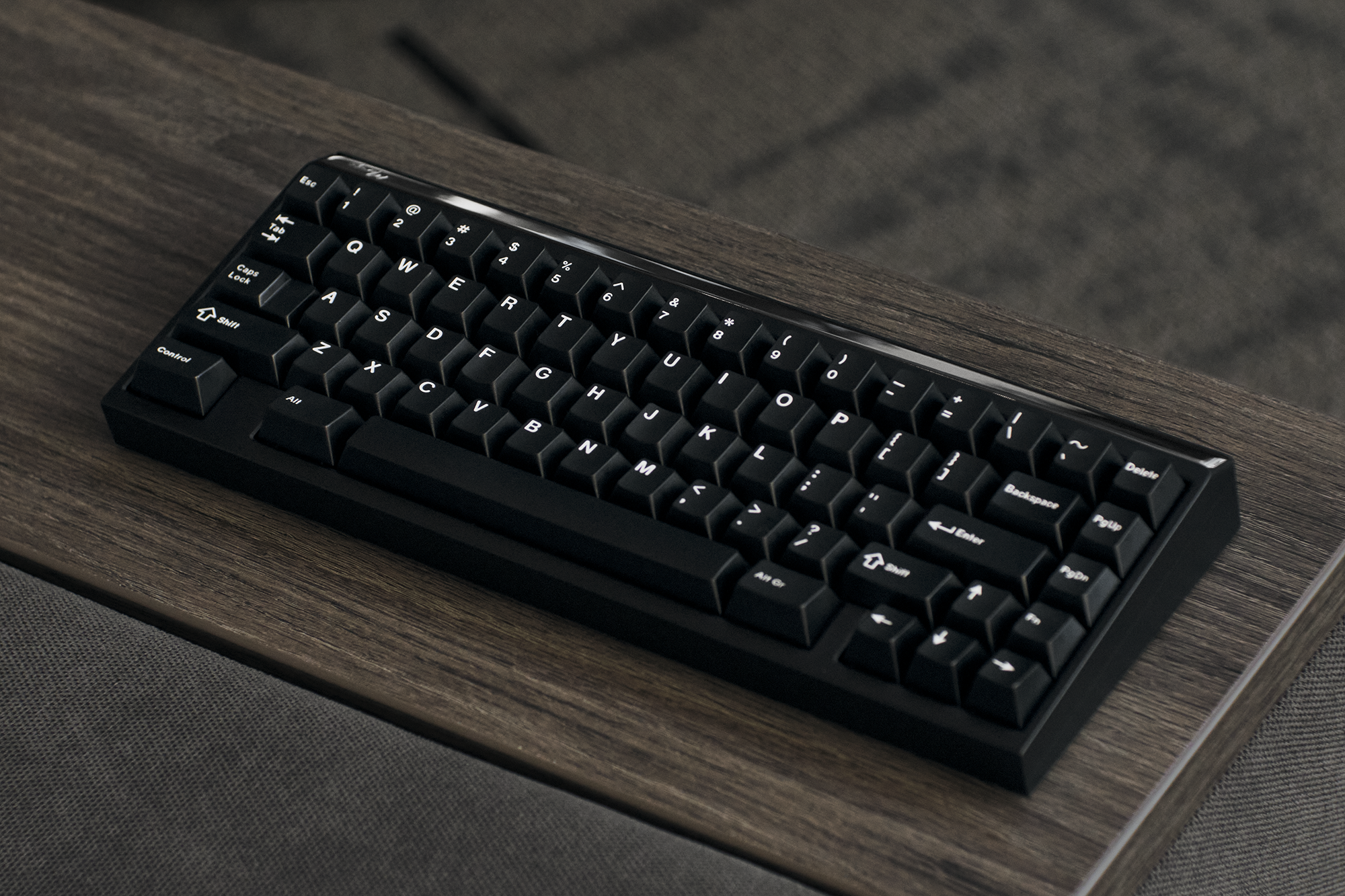 500C

500C is a new 65% layout top mount keyboard design from Merisi.Works. Inspired by the Hasselblad medium format camera from 1957, the 500C features a slanted accent piece on top with rounded corners reminiscent of the glossy frame on the iconic camera body. The accent has the familiar "Merisi" signature on the left side above the USB-C port.
The accent piece is attached to the top case by the bottom case screws, acting as a clamp for the top case. This eliminates the need for additional screws and threading during the manufacturing process. It also helps keep the individual pieces looking a bit cleaner when they are disassembled.
Plate & PCB
500C will use the same plate and PCB as Sessantacinque. Mechlovin is one of the most popular PCB designers in the community and I've had great experiences working with their team on my previous projects. They are also offering an in-stock PCB which will be fully compatible with both the Sessantacinque and 500C.
Using the same plate and PCB combination as my previous 65% board, the typing experience will be similar to what can be seen and heard on typing videos which my customers have shared on YouTube these past few years.
Bottom Weight
The bottom stainless steel weight design is also inspired by the classic Swedish camera. Hasselblad 500C has an interchangeable focusing hood with a waterdrop-like accent piece on top which you have to flip open in order to see through the viewfinder. 
* Note that the production units will feature a 500C engraving just below the Merisi Works logo. (Render further down the page).
The weight is screwed in place from the inside. The internal portion of the weight also hearkens back to the camera's silhouette.
The daughterboard cable routing goes straight back and terminates into an asymmetrical opening to help pool the excess cable and makes room for the JST port on the Mechlovin PCB.
Front height
19.16mm
Rear height
37.16mm
Width
313.8mm
Height
122.25mm
Typing angle
7.8 degrees
Weight
~1950g
Case Color options
Black, Silver, Red, Blue, Green, Purple
Aluminum Plate Colors
Black, Silver, or Red.
Layout
65% WK
Additional Plate Material Options
Carbon Fiber & PC

Group Buy
500C will be sold through a Group Buy in Q3 2023. The fulfillment time will be approximately 10 months.
The GB will be ran as a mix of First Come First Serve (FCFS) and raffle (via Google Form).
The Black and Silver color versions will come with the polished steel top accent piece while the color options will have an anodized aluminum accent piece (color options will be in the product page at checkout)
Black and Silver units will be sold FCFS and the color options will be done through a raffle.

FCFS date is Friday, September 15th at 10am (CDT).
Raffle entries will be Monday, September 18th.